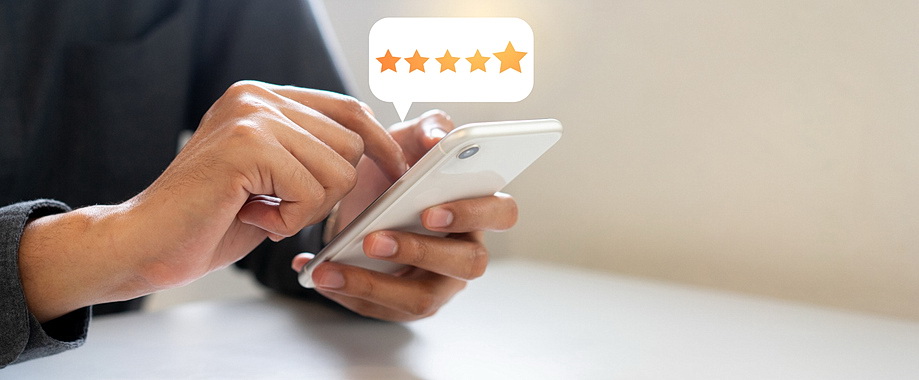 Very great lawyer, always willing to help and answer questions. She's very good and responding to...
Khaled A.
Patricia was wonderful and helped me out so much. I got 4 tickets all at once for HOV violations. I was scared and confused and didn't know what to do next seeing as how I had never been in a situation like that before. I found Patricia on yelp and she responded right away to me message. Her fee was affordable and she was so kind and compassionate when she spoke to me. She calmed me down and made me feel reassured. She told me I would get my tickets knocked down to jaywalking and that is exactly what happened! I cannot day enough pleasant things about Patricia and her services. What a wonderful woman and very smart lawyer. Quickly responded to all of my texts and took care of everything I needed. I HIGHLY recommend her!!

Tara M.
Do not simply pay your ticket or simply hire the first firm you get from a search engine. Had my first traffic incident and took to Patricia what I thought was a difficult case at a court with a tough reputation and somehow she worked out the most favorable outcome. All along the way I was impressed by her honest, methodical, responsive, and thorough management of my case. Highly recommended.
Harrison K.
Working with Patricia was amazing! Rapid responses, great results, and affordable. I could not be happier with my decision to hire her. Patricia Scanlon was friendly and kind, and very easy to work with. I think it's worth noting that I never write reviews but was more than happy to write a raving review for Patricia! I am extremely pleased with my results, but more so, with my experience as a whole.
Sabrina A.
Very great lawyer, always willing to help and answer questions. She's very good and responding to...
Khaled A.
I am absolutely certain that hiring Patricia to handle my son's ticket in Nassau County was the right choice.She discussed the details of my case with me before advising how she would proceed so I knew she was focused on my individual situation. From the beginning of the process to the successful conclusion, she was prompt, efficient and professional. The price was affordable, and the case went exactly how she predicted it would. I highly recommend.

Mike K.
Patricia is amazing. I have used her a number of times. She is professional, great communicator and gets the job done!
Dan
Working with Patricia is like a breeze in that it is already over once you start to feel it. It's a heavy enough speeding ticket that I got in an unfortunate south bound trip in upper state NY. I hold a non-NY DL. Not being able to attend the court session, I dug into the internet to try to uncover some viable attorneys. I found 7, and I called 6. The moment I felt I had enough and I should settle down to the best of the six (there is a pretty good one out there indeed), a voice whispered to me, "why not finish calling all 7?" So I picked up the phone and reached Ms. Patricia Scanlon. She offered the best quote of the 7, and walked me thru the entire process so that I can feel comfortable. Thank you voice!
Kui S.
Hi my name is Suria I got a speeding ticket because I was being a dumb teenager. When I did research on my own, the consequences of a speeding ticket were so chaotic and very overwhelming. I'm 17 and I had to figure it out myself. So I took the safe route and got a Lawyer. So I found Patricia Scanlon I visited her website, checked out the reviews and then decided to text her. Omg she made my life so much easier and she explained everything that I couldn't understand. She was amazing, very kind, really easy to communicate with, super understanding and patient! All I had to do was text her number and she guided me and helped me settle everything. Her pricing is also far more than reasonable and she responds very quick and knows exactly what she's doing period. Women empowerment love it!!! 1000/10 I would recommend her to anyone who's struggling with tickets.
Suria R.
Very pleased with Patricia service I hired her more than a year ago for a high speeding tickets for what i was gonna get 8 points to my license I was so worried as soon as I reach out to her she made me feel less worried and told me she was gonna be in charge of everything and she did ! After postponing my court day for more than a year due to Covid I don't know how but she managed to get my ticket dismissed !! She's awesome !!! No points going into my license!! she makes sure you understand all the steps she's gonna take let's you know how the process is going she's very communicative definitely it was the best choice to hired her her prices are very affordable as well 100% recommended!
Ale G.
Would recommend her every single time she is the best at what she does if you have to fight a ticket in New York she is the one to contact. She is a pleasure to work with.
Kevin D.
As a CDL truck driver its inevitable that your going to get tickets. I retained Patricia in 2018 and she has came through for me everytime since. She is a very honest person. In fact the 1st time I contacted her she told me I didn't even need her. She gave me advice on what I needed to do to get the best deal I could free of charge. Patricia knows her stuff and the courts through out NY. I would recommend her to anyone.

Tbeng B
Patricia has been nothing , but PERFECT! I retained her in May 2019 and have been working with her since. You will not regret retaining her for DMV legal matters! She will investigate and make sure that you get the best possible outcome. She will always keep you informed on what she is doing in between court dates. She responds quickly even when she can't talk. She is affordable as well. She has to also be one of the most caring and upfront honest people I have ever worked with! I could go on and on about her, but I definitely recommend you retain her and see for yourself!

\
Donisha W.