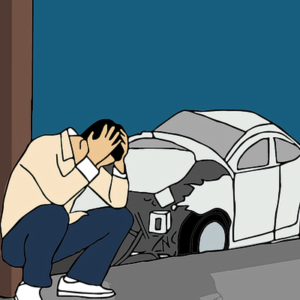 Long Island proper consists of Nassau, Suffolk counties as was as the New York City counties of Brooklyn and Queens, but locally, Long Island is usually referred to consist of just Nassau and Suffolk counties.
Although not part of New York City, these two counties consist of almost 3,000,000 people. Nassau with approximately 2,000,000 and Suffolk with about 1,500,000. It's no wonder that populations like this would yeild high vehicle accident rates.
43,000 people per year die from traffic accidents in the United States and Long Island is no exception, with a mortality rate of 934 between 2016 to 2020. In fact, both Nassau and Suffulk are the two highest counties in all of New York State when it comes to traffic fatilities.
It's no surprise that 30% of these fatalities are due to drunk driving and there are concerns that Long Island, as well as the rest of the country, are not managing the consequences as severely as they should. 
In New York City, Mayor Eric Adams has called for convicted DWI individuals to permanently have their driver's licenses revoked. At a press conference, the mayor stated "We must be more proactive than reactive… There are people who are habitual, dangerous drivers. They speed, they have a total disregard for others, they are all always in a rush, no matter where they're going, they don't believe that there's a speed limit. We need to find them proactively, and get them off the streets. And they're continuous abusers, they have a total disregard for our streets and the safety of our citizens. Too many New Yorkers have lost their lives, and we are committed to stop this increase."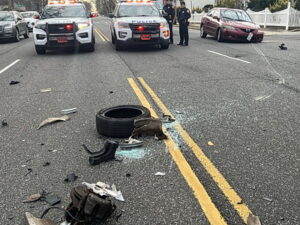 In Long Island, the problem is worse since both Nassau and Suffolk counties have an overabundance of drivers and subsequently, more accidents. Within the last 30 days of the writing of this article, the following incidents happened:
January 8: A

16-year-old girl was killed

and two teenagers injured when her car hit a tree in

Old Brookville, Nassau County.

December 28: Six injured and one death in a crash between a

Volkswagen and an Acura in Hempstead.

December 26: A man was found guilty in a court case involving drunk driving. The 50-year-old man hit an SUV and the driver was ejected, leaving her paralyzed.

December 23: Three teenagers killed when their vehicle crashed into a tree in Suffolk County.
It is evident that more has to be done to curtail these car accidents and fatalities. Hopefully, county legislators will become more assertive as Mayor Adams in NYC has done.
.