Long Island abounds with prominent industries and corporations that have made a significant impact on the county and the world. In this article, we will discuss their  amazing achievements, starting with Grumman Aerospace Corporation and how their aircraft have become icons and played a significant role in the development of aerospace technology and defense systems in the United States
Grumman Aerospace
The company was founded in 1929 by Leroy Grumman, Leon Swirbul, and William Schwendler. Grumman Aerospace. During World War II, the company produced a series of fighter planes for the United States military. 
The F4F Wildcat, an early carrier-based fighter, was one of the most successful aircraft produced by Grumman during this time. The Wildcat played a crucial role in the Battle of Midway, where it helped to defend the US Pacific Fleet against Japanese forces.
In addition to the Wildcat, Grumman produced the F6F Hellcat and the F8F Bearcat. These planes were widely used by the US Navy and Marines and were responsible for shooting down a significant number of enemy aircraft.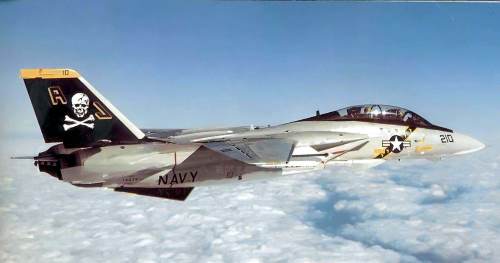 After the war, the company continued to produce innovative and groundbreaking aircraft. One of their most significant achievements was the development of the F-14 Tomcat, a supersonic, twin-engine fighter plane. The F-14 was first introduced in the 1970s and was widely used by the US Navy. It was known for its advanced avionics and weapons systems, as well as its unique swing-wing design. The F-14 gained widespread attention in popular culture, particularly after its prominent role in the movie Top Gun. At times, one would see them at Republic Airport in Farmingdale.
Grumman also played a key role in the development of space technology. They designed and built the Lunar Module, which was used during the Apollo missions to transport astronauts to and from the surface of the moon. 
 The Lunar Module was a critical component of the Apollo program and helped to cement Grumman's reputation as a leader in space technology. If it wasn't for the Lunar Module, the US program would have hit a standstill and we would have never been able to land on the moon.
Throughout the 20th century, the company remained a major employer in Long Island. Their headquarters were located in Bethpage and it maintained several other facilities throughout the region. 
At its peak, Grumman employed more than 23,000 people. The company's presence helped to drive economic growth and development in the region, and the company has left its mark as a significant contributor to Long Island and the country.