Where is Long Island City?
If you say Long Island, you are right although some would say you are only half right. That is because LIC is in Queens. One of the five boroughs of NYC; however, geography, Queens is considered to be part of Long Island. And so is Brooklyn for that matter. 
Long Island City is located along the East River with the most notable icons being the Ed Koch – Queensboro Bridge and the Pepsi Cola sign.
In this essay, we will explore how LIC has grown over the years and what factors have contributed to its success.
How Did It Grow?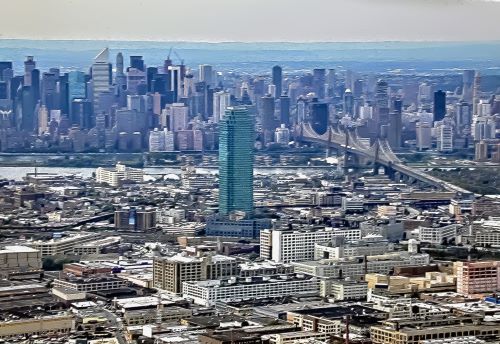 LIC was just initially an industrial area with the only tall office building being the Citicorp office tower (now owned by Altice), but since then, this community has seen tremendous growth within the next few decades. 
The transformation began in the 1980s when the city started rezoning the area from industrial to mixed-use. This opened up opportunities for developers to build new residential and commercial buildings. The first significant project was the development of the Queens West waterfront.
The early 2000s saw another wave of development, with the construction of luxury high-rise apartments and condos, catering to young professionals who wanted to live near Manhattan. This attracted a diverse group of people, including artists, entrepreneurs, and tech workers, who were drawn to the area's proximity to the city, but not without a cost. A typical two-bedroom condo could run upwards of $1,000,000.
Why the Tremendous Growth?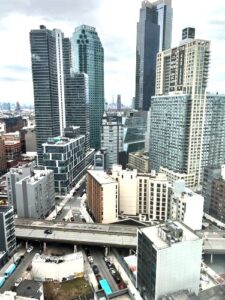 The growth of LIC has been driven by several factors, including its strategic location, and thriving cultural scene. LIC is situated just across the East River from Manhattan, making it an ideal place for those who work across the river but want to live in a more affordable and less congested area. The area also has excellent transportation links, with several subway lines and bus routes connecting it to other parts of Queens and Manhattan.
Finally, LIC's thriving cultural scene has also played a significant role in its growth. The area is home to several museums, galleries, and performance spaces, including MoMA PS1, the Fisher Landau Center for Art, and the LIC Arts Open Festival. These institutions have helped to make LIC a cultural destination and have attracted artists and creatives from all over the world. 
However, this rapid growth has also brought its share of challenges. One of the most significant issues facing the area is the need for more affordable housing. As the neighborhood has become more popular, property prices have soared, making it difficult for low-income residents to find affordable housing.
Another challenge facing LIC is the strain on its infrastructure. The area's transportation links are already stretched, and with more people moving into the area, there is a risk that they will become overcrowded. Additionally, the influx of new residents has put pressure on local schools, which are struggling to accommodate the growing number of students.
In conclusion, Long Island City has undergone significant growth and transformation over the past few decades, driven by its strategic location, affordable housing, and thriving cultural scene. 
While this growth has brought many benefits to the area, it has also created some challenges that must be addressed. Moving forward, it will be essential for the community and city officials to work together to ensure that LIC remains a vibrant, inclusive, and sustainable neighborhood for years to come.